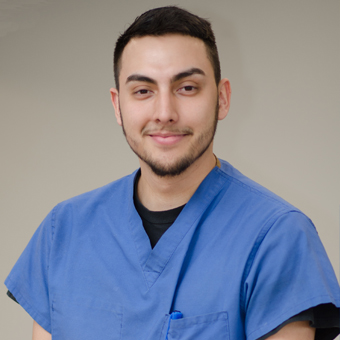 Alejandro Navarrete, Veterinary Technician
Alejandro works full-time at Animal Hospital of Western Springs as a Veterinary Technician. Alejandro has completed an associate's degree in applied sciences and an Illinois state certification as a veterinary technician. Some of his responsibilities include physical pet exams, lab work, dental cleanings, administering vaccines and medications, and assisting in surgical procedures. Alejandro loves learning new things every day and sharing this knowledge with clients.
When he isn't working, Alejandro cares for his two dogs Cinnamon and Happy. As a member of the American Quarter Horse Association, he has a huge passion for horses. He enjoys spending time riding his own 8 year old Quarter Horse named Canela. Some of his other hobbies include playing the accordion, listening to music, bike riding, and going out with friends.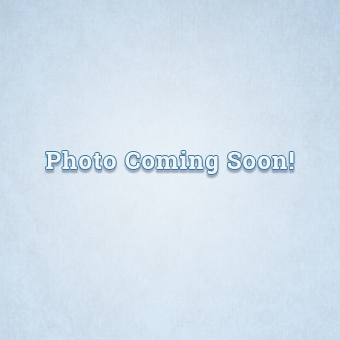 Noe Dominguez, Veterinary Technician
Noe is a full-time Veterinary Technician at Animal Hospital of Western Springs. He enjoys meeting new animals and caring for them on a regular basis. Noe is currently enrolled in Morton College, and plans to obtain his Science Associates from University of Illinois.
At home, Noe cares for his Beagle named Shiloh and his Chi-poo Maya. In his free time, he enjoys spending time with his dogs, running, and watching soccer. His favorite video games are Rainbow 6 Seige and Fortnite.
Graciela Montes, Receptionist
Since joining our team here at Animal Hospital of Western Springs in April of 2017, Grace has proven herself to be an incredible Receptionist and team member. Some of her daily responsibilities include answering phones, administering exceptional customer service, providing patient education about healthcare and medications, and much more. The aspect of her job that Grace finds most enjoyable is being involved with customer service, as she finds it rewarding to help clients with their questions and concerns.
"I enjoy spending time at Animal Hospital of Western Springs because I am learning a lot about animals in different ways," Grace says. "The doctors and my coworkers take things seriously and teach and explain things understandably and patiently. I also like the atmosphere, everyone is nice and hard working."
Away from the hospital, Grace is a gymnastics coach at PAV YMCA, and a lot of her spare time goes into teaching and mentoring the girls she supervises. She helps to volunteer and fundraise for equipment and to help finance competitions. Grace also likes to garden and bake. In the summertime she likes going camping, fishing, or swimming at the beach. She also likes to take her nephew to martial arts classes and help him practice. At home, Grace owns a Mini Pinsher named Juke, and a DSH cat named Lue.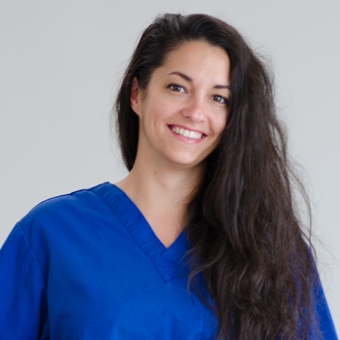 Nicole Morrison, Receptionist
One of our incredible receptionists here at Animal Hospital of Western Springs is Nicole, who joined our team part-time in April of 2018. Nicole helps us in many ways, including greeting and checking our patients into our facility with the utmost respect and friendliness, assisting with scheduling and appointments, addressing clients concerns and questions, and client education. She loves being able to work around animals all day and finds such joy in interacting with our patients and their owners. Nicole is a graduate from Northwestern College with a certificate in Massage Therapy.
"The atmosphere her is great," Nicole proclaims. "I love working with the doctors and the staff. I haven't felt so appreciated and accepted anywhere else."
Outside of the hospital, Nicole loves spending time coaching both of her daughters' volleyball teams. She also enjoys going swimming, coloring in adult coloring books to relax her mind, and being outside. Nicole enjoys partaking in outdoor activities such as fishing, camping, and being on the beach when it's warm enough. She is constantly thinking of new things for her and her family to get out the house to do something fun or adventurous.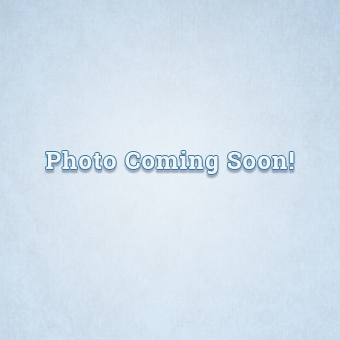 Felicity Strom, Receptionist
Felicity is one of our exceptional Receptionists here at Animal Hospital of Western Springs. She helps our team by scheduling appointments, greeting our clients and patients, and by maintaining and strengthening our veterinarian to client relationships. Felicity also helps with billing and by setting reminders on important office occurrences. What she enjoys doing the most is fostering the relationships between our incredible clients, their pets, and our amazing veterinarians and staff.
We are fortunate to have Felicity on staff because of her extensive knowledge and experience, over 20 years, in the client service industry. She considers herself a fixer and a builder and shows a genuine compassion and interest in each interaction with our clients and patients.
Some of felicity's hobbies include reading, cooking, working out, gardening, and just lying on the beach. Felicity is happily engaged to her fiancé, Tim, and both are excited about planning their wedding. At home she lives with Tim, her son Douglas, and their cat Mr. Six.