SURGERY
When your pet undergoes surgery at our veterinary clinic, you can be certain that the entire staff of experienced animal-care professionals work hard to make sure that every procedure is completed with the utmost expertise and efficiency to make it as stress-free as possible for both you and your pet.
We fully understand the decision to allow your pet to undergo surgery is never an easy one. To that end, we are happy to answer any questions regarding your pet's specific surgery, which is why a pre-surgical consultation is an essential part of the process. Additionally, the medical staff is happy to provide you with information on postoperative care to ensure a rapid return to your pet's happy, healthy self.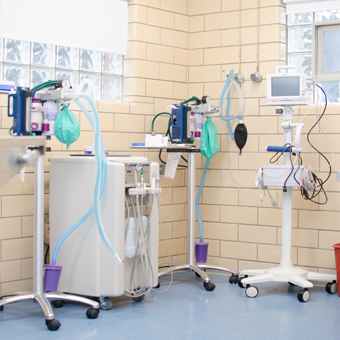 Our Western Springs Veterinary facility provides the following surgeries:
All general soft tissue surgeries
Spay/neuter
Lump removal
Abdominal exploratories
Spleenectomies
Intestinal resection and anastomosis
Gastromies
Enterotomies
Amputations
Cystotomies for urinary stone removal
Veterinary Surgical Facilities
Our state-of-the-art veterinary surgical facility ensures procedures are as safe and efficient as possible. Veterinary advancements, combined with the medical team's expertise, greatly reduce the risks of complications and allow us to perform surgical procedures quickly and accurately.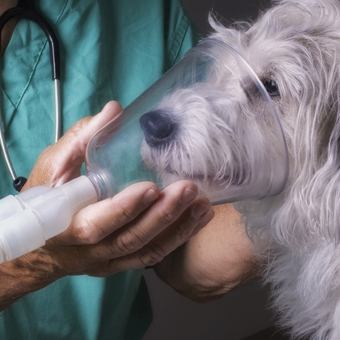 Pre-Surgery Exam
Before your pet undergoes any surgical procedure, our team thoroughly exams your pet. This examination will include a pre-surgical blood screen. This will be taken into account, along with your pet's anesthetic history, breed, preexisting conditions and age. This highly specific factors will be used to determine an anesthesia protocol. These tests will also establish a baseline for the comparison of future blood tests if need-be.
Anesthesia
We use the latest and safest protocols. This includes intravenous propofol, isoflurane inhalation, as well as constant pulse oxygen monitoring that uses the most advanced equipment paired with our trained professionals.
Comprehensive Pain Management
Just as with humans, pain has many negative effects on pets that go beyond physical discomfort. Pain after surgery can slow healing and worsen diseases like arthritis. And, because our furry companions don't understand why they are experiencing pain, this can cause behavioral issues, which ultimately interferes with the bond between you and your pet.
To minimize your pet's discomfort, we typically use a combination of local anesthetics, NSAIDs and narcotic pain relievers. The exact protocol is tailored to each animal and depends on a number of factors that are determined by the pre-surgery exam and during the procedure.
Post-Op Care
Our company's post-operative care is comprehensive and will cater to your pet's specific needs after surgery. This includes a multiodal pain management protocol that utilizes constant temperature, pulse and respiration monitoring machines with our team standing by until your pet is ready and awake to go home. To inquire if your pet may need surgery, please call us at (708) 550-1111(708) 550-1111.