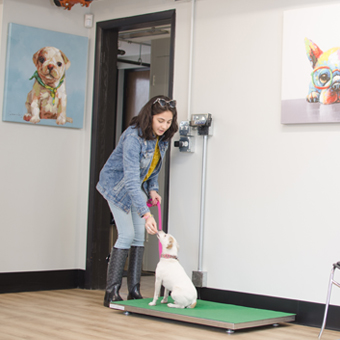 NUTRITIONAL COUNSELING
As your pet's caretaker, you need to keep your pet as healthy as possible at all times. One of the easiest ways to achieve this is by providing your pet a balanced diet and physical activity.
The team at Animal Hospital of Western Springs understands the complexities of animal nutrition and weight management. Our team will assess what your pet's unique needs are, which is especially important for pets that have existing medical conditions. As part of the process, we will evaluate your pet's daily routine, risk factors and other elements that includes breed, age and current weight. These factors will determine food products would be the best fit for your pet, as well as how much to feed and how often.
Overweight Pet?
Let Our Veterinarian in Western Springs Help!
Obesity in animals is a serious problem that limits and damages your pet's life. One vital aspect of our nutrition strategy will be deciding the weight range that would be healthiest for your pet. We offer Royal Canin and Hill's Science prescription diets depending on what your pet needs.
The healthier your pet is, the longer and happier your pet will have. Make sure you have all the tools you need to be the best pet owner possible. Give us a call today at (708) 550-1111(708) 550-1111.