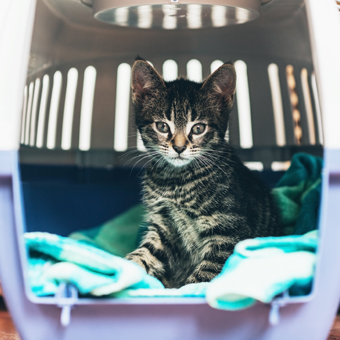 BOARDING
Choosing where to leave your pet while you go on vacation can be a stressful decision. With so many options, it can be difficult to decide. Let our facility of veterinary professionals take care of your pet. Your pet will have a great time with our trained staff and facility that provides comfortable bedding, deluxe accommodations, lots of exercise and plenty of affection! Come check out our facilities today to see how we can make your pet as comfortable as possible while you are away.
Western Springs Pet Boarding:
Your Pet's Home Away From Home
Feel free to bring your pets' toys, bedding or other items that will make your pet feel more at home. We offer full-service grooming with every appointment!
All pets must be current on their core vaccines and all pets will be checked for fleas and ticks and if necessary will be treated immediately at an additional charge in order to prevent transmission of diseases to other guests. We cannot wait to care for your furry family members while you are away. Enjoy, relax and know that your pet is in good hands. Call us at (708) 550-1111(708) 550-1111.