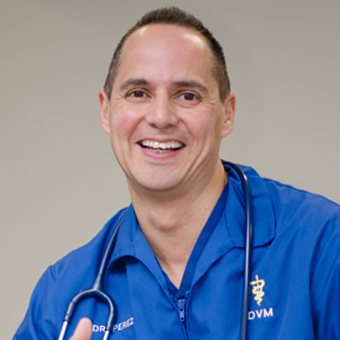 Dr. Ernesto Perez, Owner & DVM
Owner and accomplished veterinarian Dr. Ernesto Perez is one of Animal Hospital of Western Springs' greatest assets. Dr. Perez provides a wealth of experience and expertise in veterinary medicine and care that enables his staff to grow individually and uphold our high standards of exceptional veterinary services. His bedside manner shows his care and devotion to helping animals in need, as well as helping their owners to share a more enjoyable life with their furry family.
Dr. Perez opened Animal Hospital of Western Springs in April of 2018, and operates a second veterinary hospital, Animal Hospital on Route 66, located in Cicero, IL. His involvement in Illinois veterinary care has had an important impact in many lives of animals and their owners in the greater Chicago area. Some of Dr. Perez's professional interest include internal medicine, soft tissue surgeries, and veterinary dentistry. He is a member of the Chicago Veterinary Medical Association, the American Veterinary Medical Association, and the Illinois State Veterinary Medical Association. What he considers as being the most satisfying facet of his profession as a veterinarian is being able to resolve a pet's health condition and alleviating the pet parent's anxiety about their pet's health issues.
During undergraduate school, Dr. Perez attended Western Illinois University and majored in Biology and Zoology, while simultaneously minoring in Psychology and Spanish. After grading in 1990, Dr. Perez went on to achieve his Doctor of Veterinary Medicine from the University of Illinois College of Veterinary Medicine in 1994. One if his biggest inspirations behind becoming a veterinarian was his parent's unconditional love and support, along with 5 older siblings, who helped motivate and support Dr. Perez to maximize his potential and educational achievements. Growing up, his older siblings would collect strays from the street and raise them back to health. His oldest brother, Victor, specifically inspired Dr. Perez to keep persistent on his dream of providing veterinary care to animals in need and he hasn't looked back since.
At home, Dr. Perez loves to spend time with his incredible family. His wife, Lucy, is originally from Leon, Guanajuanto Mexico. She possesses a bachelor's degree in Early Childhood Education, which helps as she is a full-time mother to their two beautiful sons, Axel and Enrique. Alex enjoys playing chess, with Legos, and making music on the piano. Enrique loves puzzles and bouncing about on the trampoline.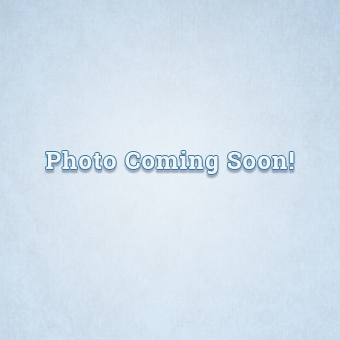 Dr. Vince Staniskis, DVM
Biography coming soon!